We love lighting and we know that the right decorative lighting design is essential to every marvelous event. We cater to every kind of event and have worked on several parties, weddings, pop-ups, and corporate events. Permanent installation is also part of our range of services, such as for backyards and in-house pieces. We also supply commercial venues with our brilliant selection of string lights in a much bigger fashion, completing an array of jobs in cafes, pubs, and bars throughout Glenelg.
Every special event is a fresh start and will be suited to your unique needs, so you can sit back and watch everything unfold as our lighting experts set the mood for your evenings. Find out more about our event services below or contact us either via our contact form or call us on 08 7082 9332 for special requests.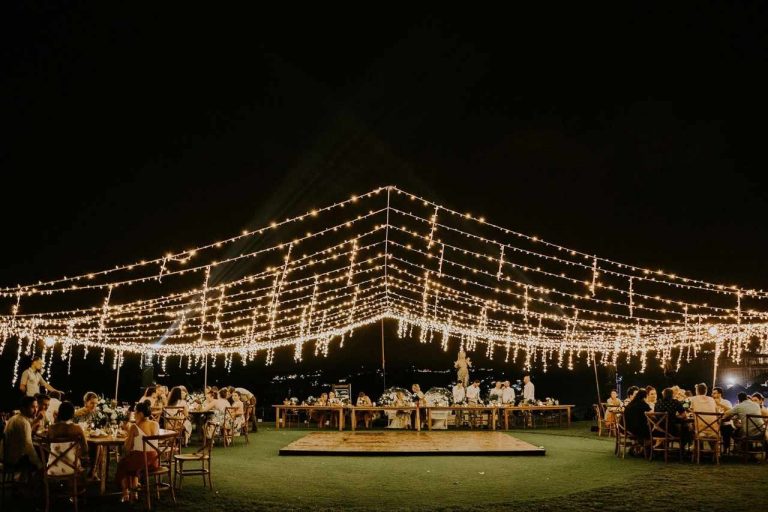 Glenelg Festoon & Fairy Lighting Hire
Have you noticed the festoon and fairy lighting that almost all event venues use? We love lighting and believer that there is much more to it these days than just light bulbs. Thousands of different options are available on the market when casting light on the matter.
Fairy lights not only look stunning but are also crucial to set the mood – whether you're looking to set a happy or romantic atmosphere, our skilled eletricians will create a truly beautiful space that your guests will remember. With the combination of festoon strings and fairy lights, you can transform plain-looking outdoor areas or rooms into phenomenal, cozy places where your guests will want to come together for hours.
Festoon Lighting Adelaide is specialised in hiring out and installing festoon and fairy lights for all sorts of events: From smaller backyard events to large-scale outdoor weddings and corporate events. Whatever the occasion, we are able to cater for it.
Make your festive occasion, home or business stick out as we provide innovative lighting solutions throughout Glenelg.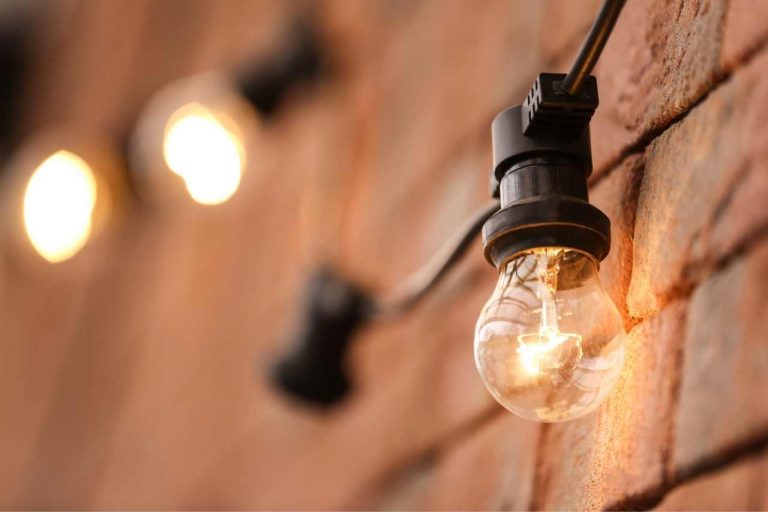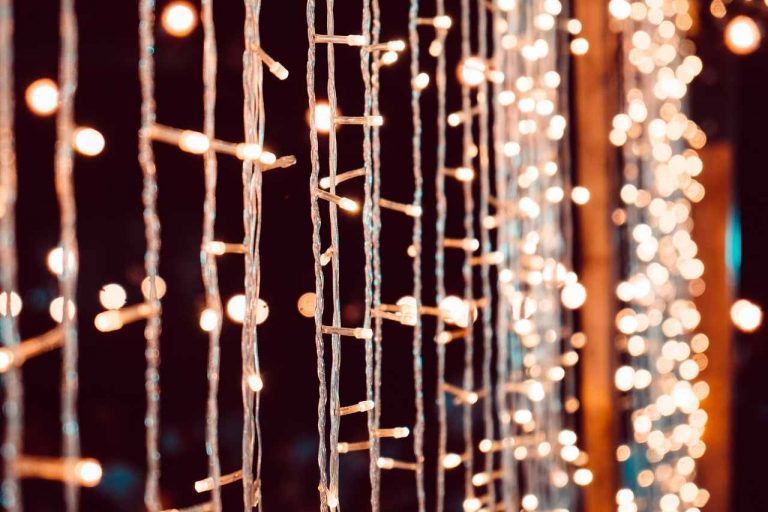 DIY Hire
Our expert team at Festoon Lighting Adelaide is ready to provide the best event hire service in Glenelg. Whatever lighting design you're looking for, whether special occasions, corporate events, or weddings, our team of lighting experts can handle it.
For events, we typically offer two options for our lighting hire:
Full Hire – Most of our clients choose this service where we drop the lights off, install the features, and then pick them up again the next day.
DIY Hire – This option is great for those who like to DIY their parties. All festoon and fairy lights are picked up and then returned by the client.
Amazing Wedding Lighting Hire Glenelg
Our experienced experts specializes in providing weddings and parties, and all other events with festoon strings and fairy lights. These string lights are a great way to set a charming ambiance to the space and elevate the mood of your guests. Your wedding is sure to become even more remarkable or your party an even bigger sensation. You will, together with our creative professionals, plan the wedding and party lights to bring a welcoming and snug feeling with a classic design setting.
Simply get in touch with our wedding lighting team today and plan with us your upcoming wedding or party. We'll then send our experts for a free site inspection to measure the layout of the venue in Glenelg and plan the length and connections of the event lights. We pride ourselves on our passion for creating the most eye-catching spectacles – let us surprise you!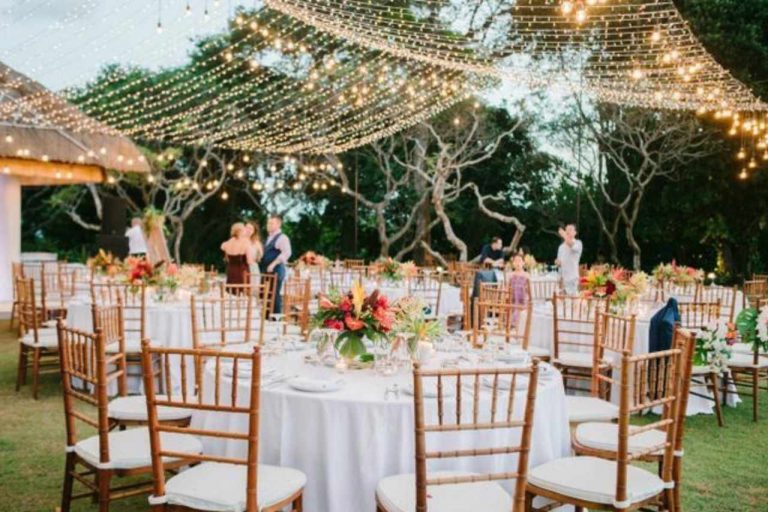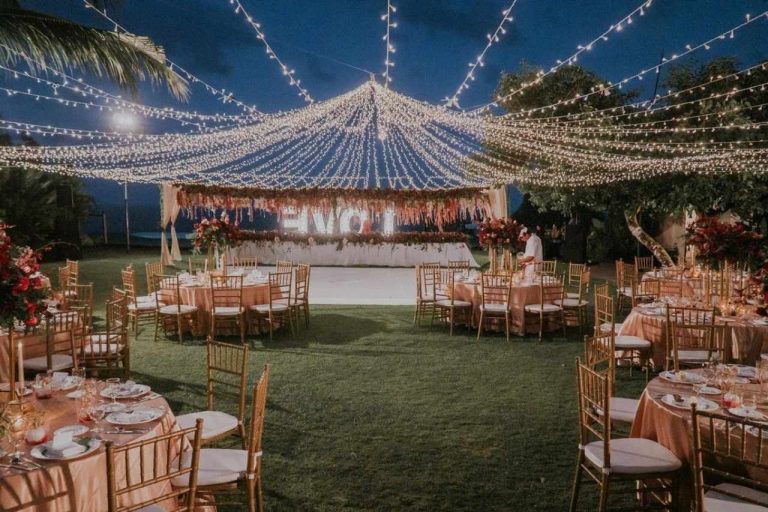 Marquee Lighting Hire
We offer marquee lighting hire for all your special occasions. Whether you're planning a wedding, a corporate event, or a private party, we have the perfect lighting to make your event shine. Our experienced team will work with you to create a bespoke lighting package that meets your specific needs and budget. We pride ourselves on providing a professional and personal service, and we'll be with you every step of the way, from initial consultation to final installation. So if you're looking to add that extra touch of glamour to your event, get in touch with us today.
LED Decorative Lighting Installation in Glenelg
Are you looking to bring some sparkle into your pub, bar, or restaurant with a permanent decorative lighting installation? Trust our qualified professionals who have experience in setting up decorative lights in backyards, bars, pubs, and cafes all over the region, who will create the matching mood to your space.
Besides the classic permanent festoon lighting hire, we also offer permanent fairy lighting installations for venues in Glenelg. After getting in touch with us, we'll send our team for an initial site inspection and then provide you with a competitive quote. We'll then set up a date with you to permanently install the decorative lights.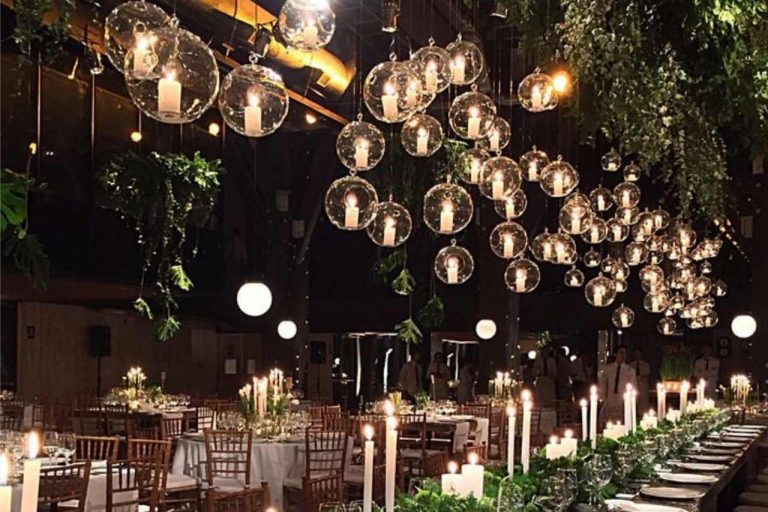 Decorative Garden Light Installation
Having permanent decorative garden lights installed is a great way to add a touch of beauty and ambiance to your outdoor space. There are a variety of different types and styles of lights available, so you can find the perfect ones to complement your garden. Depending on where you want to set up your lights, we usually use a combination of permanent commercial festoon lights and/or fairy lighting.
Fairy Light Tree Installation
If you're looking to add a touch of magic to your home this holiday season, consider a fairy light tree installation. This festive decoration will add a warm and inviting glow to any exterior and is sure to be a hit with family and friends or even your customer! Besides wrapping them around trees, we offer many different designs to choose from including a fairy light canopy, a fairy light marquee, or even a fairy light ceiling.
Our festoon lights are IP44 rated and our fairy lights IP67 rated. They are therefore both weatherproof and waterproof and can be used all year round in both, outdoor and indoor settings. No matter the budget, our lighting services are affordable and flexible, whether you're looking for 10-meter DIY hire or a 600-meter marquee design. There are no unexpected fees or add-ons as all our quotes are an all-included price.
Buy Commercial Festoon Lighting in Glenelg
If you're looking for durable outdoor festoon lights in Glenelg, then you're at the right place!
Our commercial festoon lighting can be found everywhere throughout the country – from homes to businesses, restaurants, and big and small events. Thanks to their IP44 waterproof rating they are fit for exterior spaces in all weather conditions year-round.
Festoon Lighting Adelaide works together with the premier lighting supplier in Australia. They are able to issue gorgeous festoon lights designed for all types of parties, events, weddings and more.
We made it our mission to provide our customers with only quality products for best lighting results. Our nice employees is excited to get in touch with you, should you have any questions. Check out our lighting shop.
Call Us: 08 7082 9332
Email Us: festoonlightingadelaide@gmail.com
Business Hours:
Monday 9AM – 5PM
Tuesday 9AM – 5PM
Wednesday 9AM – 5PM
Thursday 9AM – 5PM
Friday 9AM – 5PM
Sunday Closed
Sunday Closed
Not your suburb? Go back to see more locations.
Back to home.